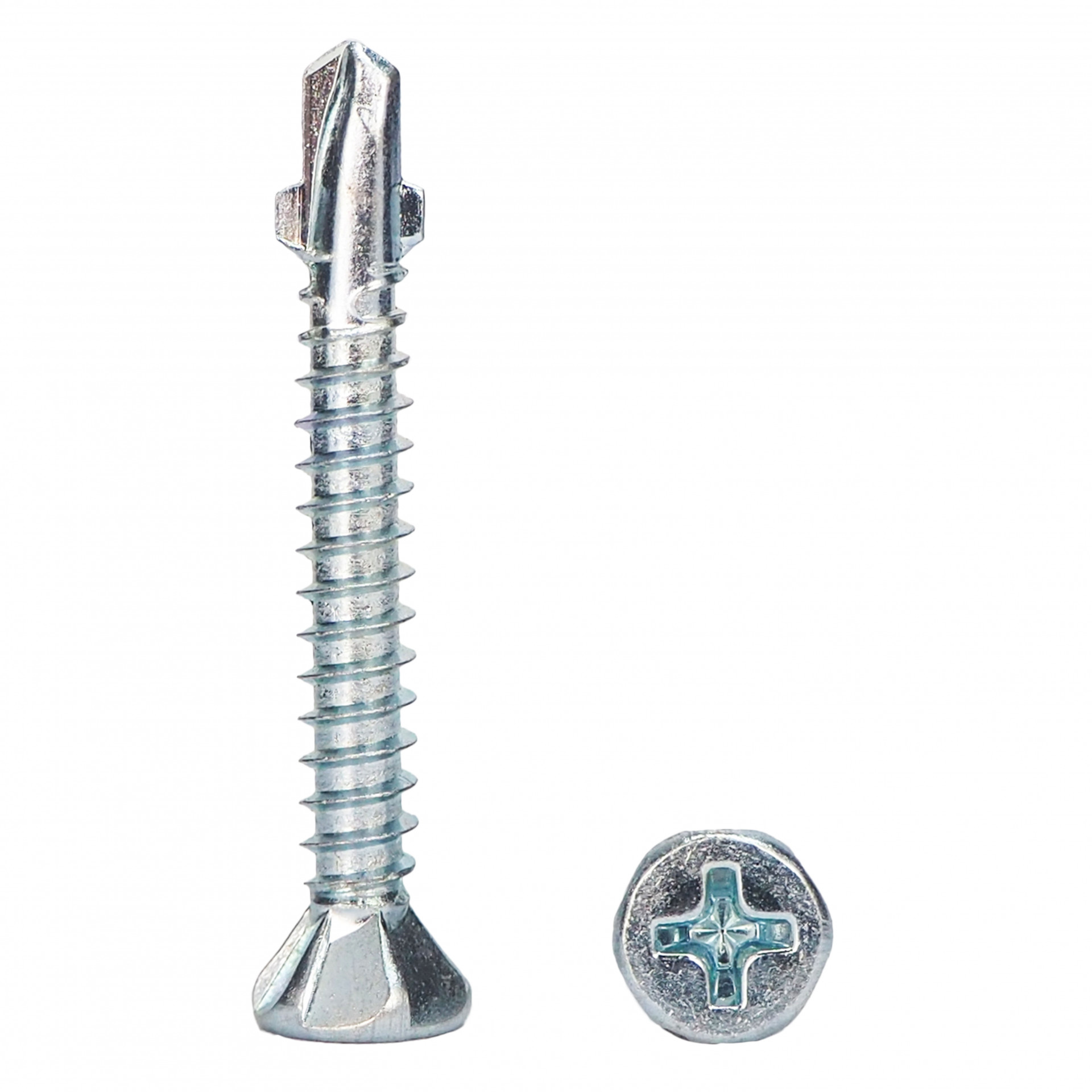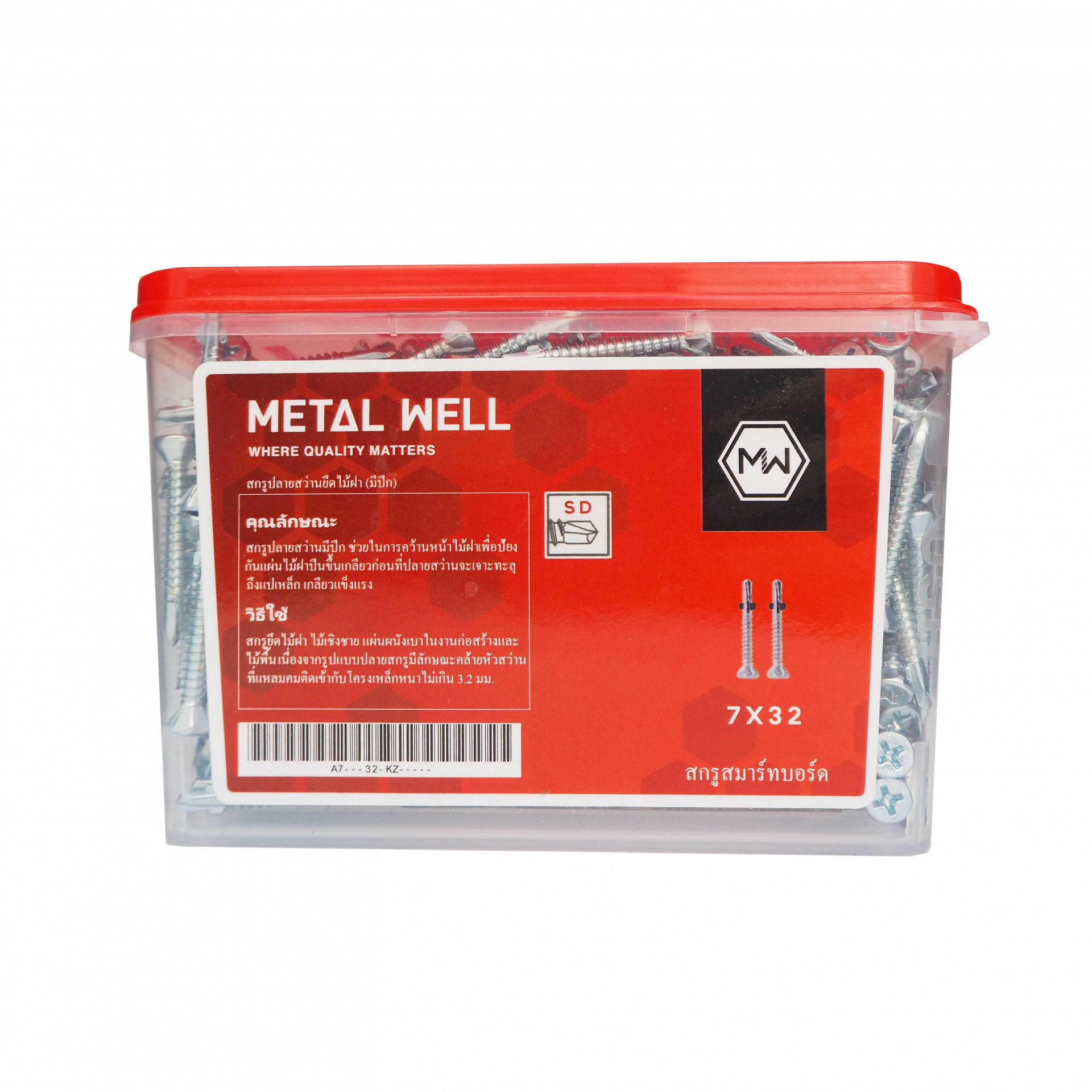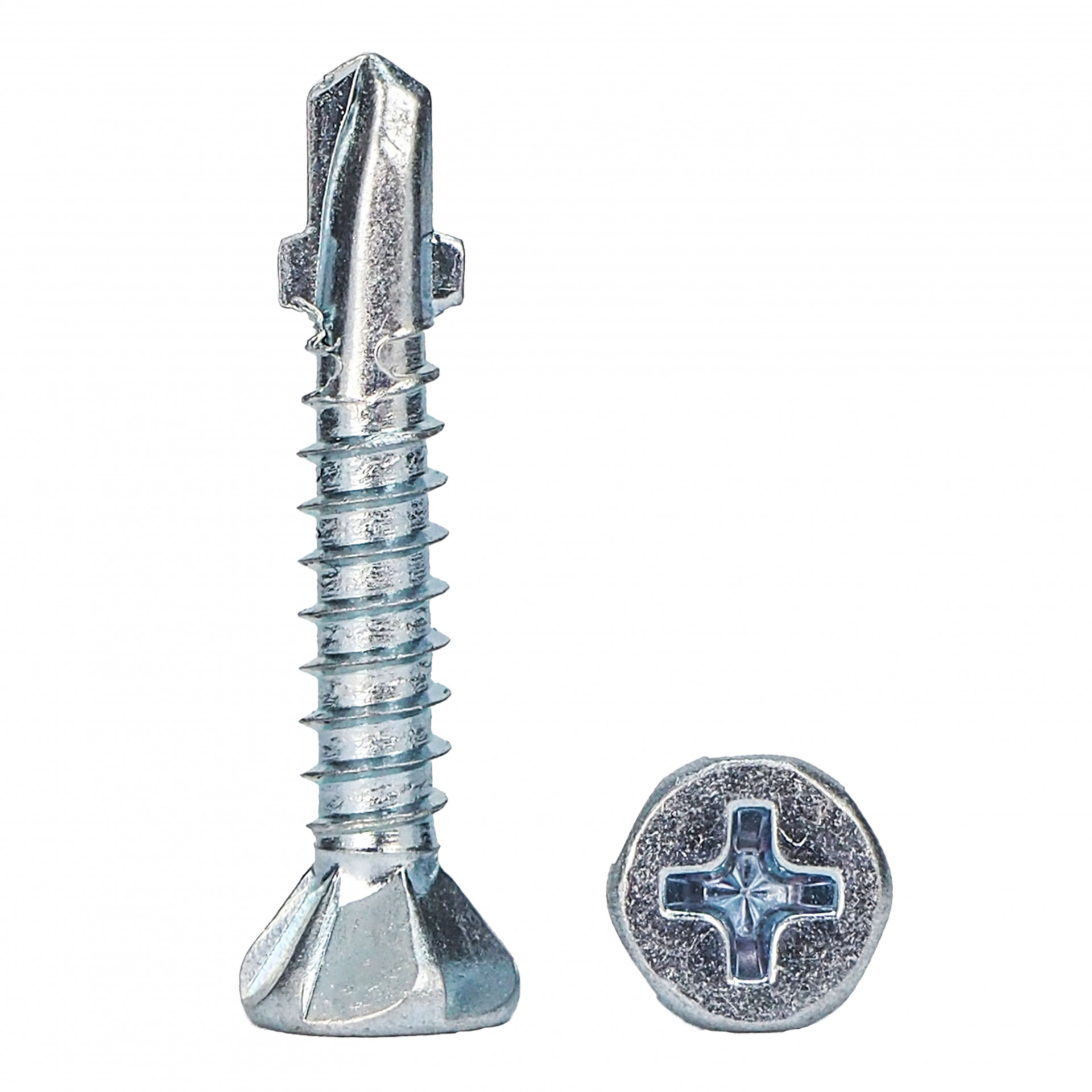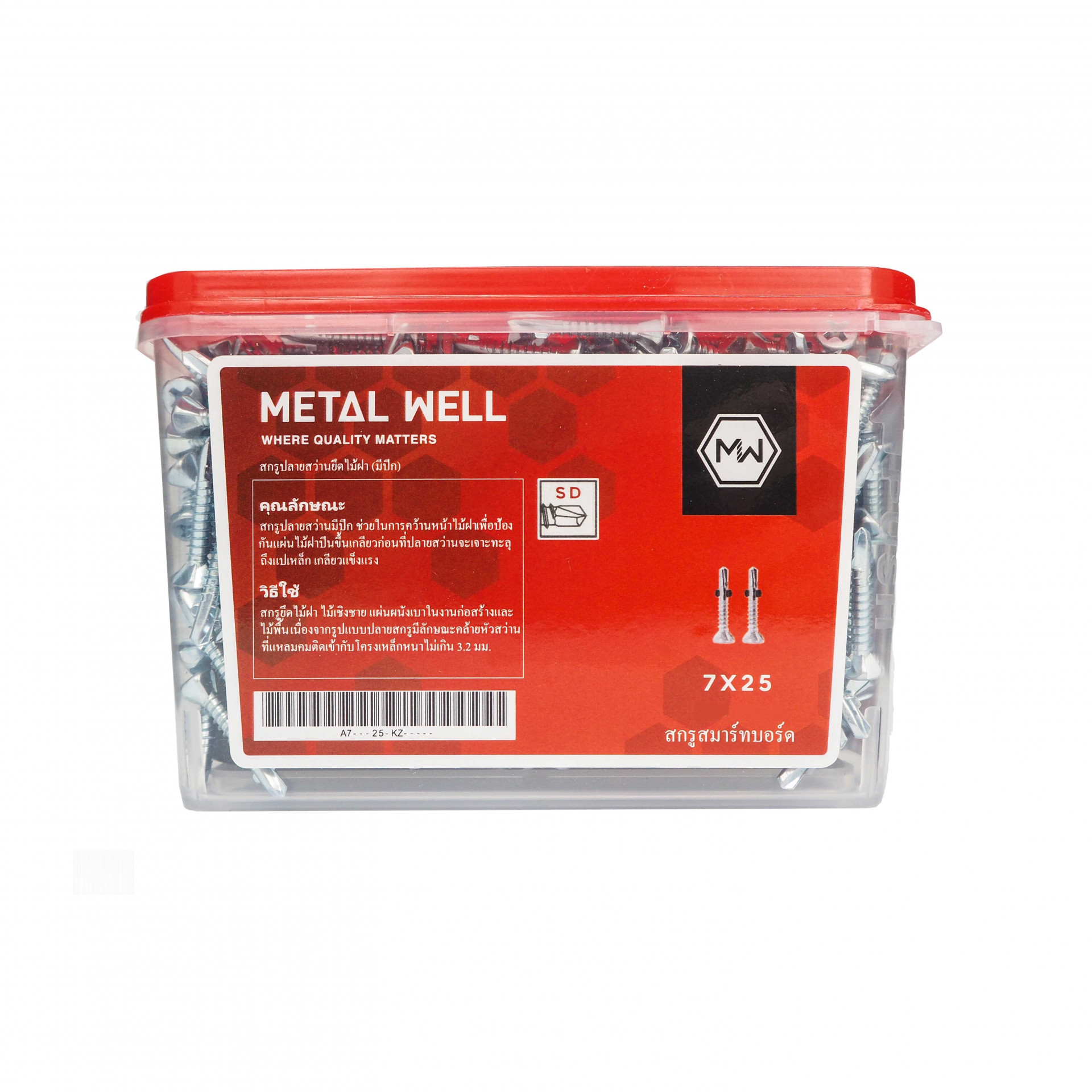 Self-Drilling-Screws
Countersunk-Head-with-Wings-Self-Drilling-Screws
Features :
Fixing timber to metal substructure.

The wings ream up a clearance hole, its diameter is larger than the screw's thread.

The wings shears of the wood when drilling the screw into the wood.

The under-head ribs trim the drilled hole for a clean countersink.

Wings on the shaft counter-bore hard material and allow the head to countersink for a clean look.
---
The screws are available in International Standards: DIN; ISO; AS 3566; ANSI; JIS; BS.
Available Material Grades: Carbon Steel, Stainless Steel.
Available Surface Treatments: Ruspert ; Cr6+ ; Cr3 ; Black Phosphate.


Specification:
Flat countersunk head with underhead ribs.

Thread type : BSD thread ; full thread length.

Point wings

Zinc plating
Availabe size :
#7*25 mm

#7*32 mm

Or more
Packed quantity in the bucket:
#7*25 mm:700 pcs pack in MW's small bucket.

#7*32 mm:400 pcs pack in MW's small bucket.