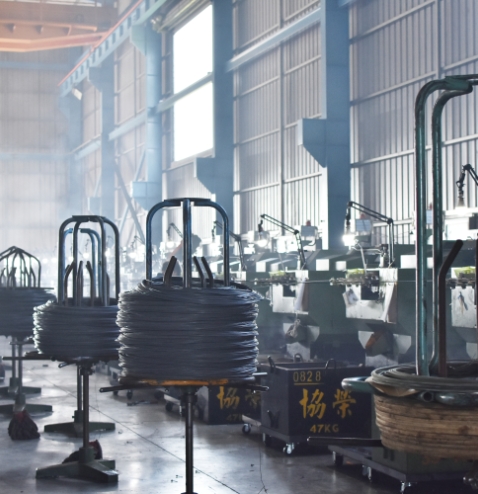 METAL WELL
The founder of Metal Well Enterprise Ltd. Mr. Hsieh, was a wire rod dealer when he first started the business more than twenty years ago in Kaohsiung, Taiwan. As a wire rod dealer, he has gained extensive knowledge and experience in the entire production process of fasteners from all the manufacturers, with whom he has slowly built up the relationship over the past decades. In 2017, with all the experiences and technical skills he has earned, Mr. Hsieh was finally able to integrate all the different production stages into a complete production line and formed the company, Metal Well Inc.
WHY CHOOSE METAL WELL ??
2 IN 1 FACTORY
ONE-STOP PRODUCTION
OF WIRE RODS & SCREW
IN-HOUSE QC LAB
STRICT INSPECTION FOR
CONSISTENT HIGH QUALITY
TECHNICAL SUPPORT
PRODUCT IMPROVEMENT
& DEVELOPMENT (OEM/ODM)
PROMPT SERVICE
PERSONALIZED SERVICE
& OPEN COMMUNICATION
If you have any questions about us, feel free to contact us. Our sale representive is very professional and happy to serve you.